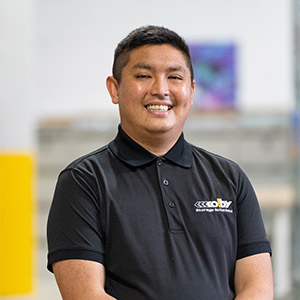 Customer Service / Sales Support
Jason was previously employed within the Aviation industry, specialising in FMCG. In 2021, due to the Covid-19 pandemic, Jason took on the challenge of a new and exciting career path, joining the Colby Storage Ideas team.
Providing a wealth of experience in customer relationship management and operations, Jason continues to shape his role in the business to be a key link between Storage Ideas and its customers.
Jason leads the racking inspection and repair process, guaranteeing customer compliance and safety. His ability to respond in a timely manner, willingness to learn and self-motivation is evident in his short term success and glowing customer reviews.
With a solid foundation and strong work ethic, all signs lead towards a long and successful career within the structural steel storage industry.