Storage Ideas
Protection & Safety Products
Protection & Safety Products
Storage Ideas supply a comprehensive range of safety products that facilitate safe operational practises and protect storage equipment from damage.
Rack Safety and Product Range
The patented Colby Protect-a-RACK protection system uses the strongest part of the rack to brace for impacts from forklifts. Colby Protect-a-RACK comes in a full range of sizes, shapes, and configurations to protect valuable equipment. Competitively priced, it generally has a very short return on investment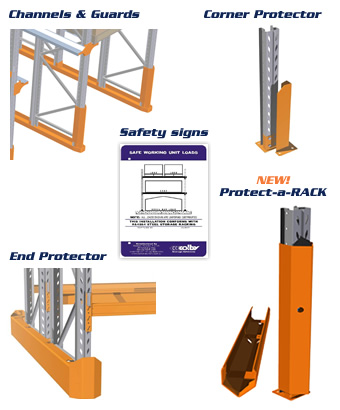 All ColbyRACK pallet racking components are designed and manufactured in Australia from high strength steel. Smart section design including strengthening ribs and reinforcing flanges ensure outstanding safety. Colby invests continuously in product development for reliable racking components. Better products minimise the risk of damage, enhances OH&S, and ensures years of outstanding performance.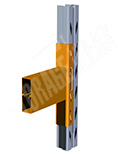 Heavy Duty Front Impact Beam
This beam has a rib in the centre to reduce damage caused by frontal impacts and collisions. This new, patented concept might not be the prettiest beam on the market, but it sure does a great job of reducing damage.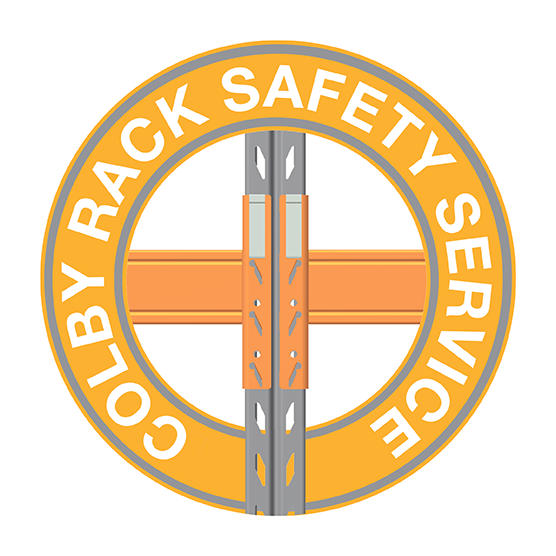 Storage Ideas can arrange to conduct regular safety inspections on pallet racking, providing an audit report detailing damage and recommendations to repair and bring systems back to safe operating standard