No matter how large or small your warehouse space, it's important to make full use of the area. By cleverly designing an integrated storage system, you can maximise your capacity and therefore maximise your profits. When space is tight, chances are that adapting your existing storage system will prove more cost-effective than relocating your facility, which is both expensive and time-consuming. Below are a few ideas on how to make the best use of your space.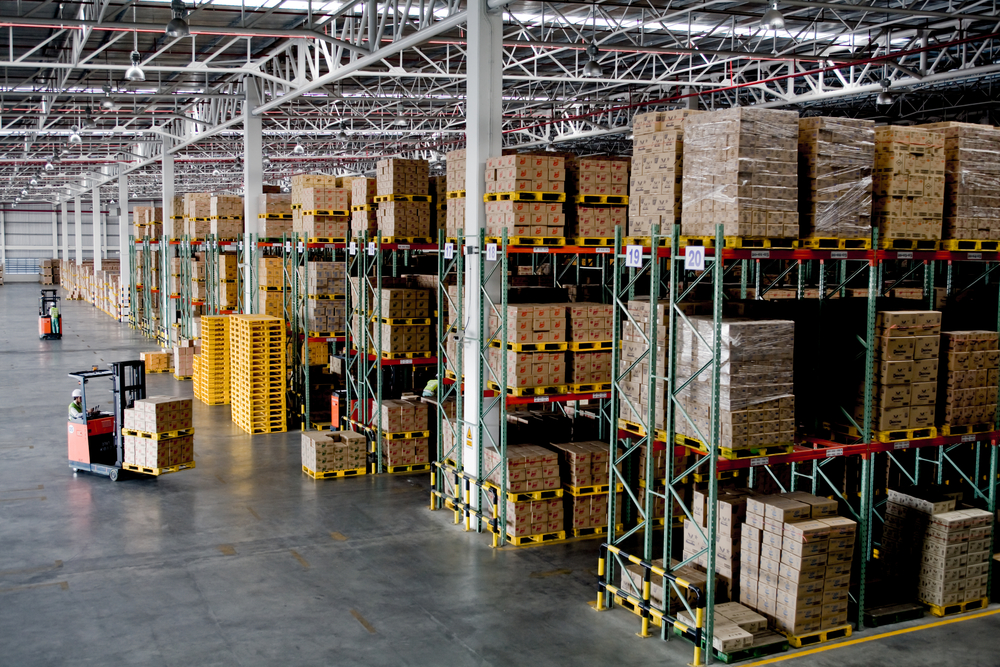 Mix and Match
When investing in a new storage system or upgrading your current one, it's important to remember that you don't have to stick to just one racking style. To make the best use of your storage area, you can mix and match across racking and shelving types to accommodate all of your products without wasting any space.
Build Up
Due to the design of most warehouse spaces and distribution centres, you end up with a lot of unused space overhead. Take advantage of this free space by installing a raised storage area or mezzanine. By adding a second level to your storage, you have the potential to almost double your usable space and take full advantage of the area of your building. Depending on the type of stock you're carrying, a multi-tiered/pick module system could work for you, enabling the use of two or three levels of fully accessorised storage space with hanging rails or drawers.
Go Live
If you sell products that have a fast turnaround or are highly perishable, consider using live storage for automatic stock rotation and streamlined movement of workers in your warehouse. Live racking is a first-in-first-out system where the rack is gently inclined to send pallets or cartons straight to the pick face, letting gravity do some of your handling for you. A big advantage of live racking is that it creates a physical barrier between forklifts and pedestrians to keep your employee's safe and allow for an efficient flow of people and product.
Go Deep
When you don't need immediate access to 100% of your products, double-deep racking is a great way to save valuable storage space. In this system, pallets are stored two-deep which allows for high storage density, meaning you only need half as much aisle space. This is a relatively low-cost way to take advantage of a limited storage area.
Automate Handling
Order picking and handling are labour-intensive and paying staff for these processes is likely to be one of your biggest outgoings. In a large warehouse, you can enjoy significant savings by automating some of the handling by using conveyor systems. Conveyors can carry selected products to their destination using gravity or power, travelling across multiple levels if required.
For more information on the storage solutions that we offer or to make an enquiry, call Storage Ideas now on 1800 244 448 or visit our contact page for more ways to get in touch.